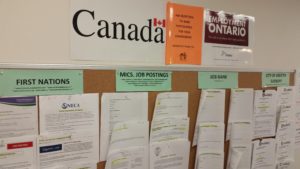 Our goal is to help our clients find sustainable employment.  We want to help our clients get the training, skills and foster partnerships while helping achieve your goals as well as theirs.
If you're interested in how we can help your organization and help a motivated job seeker toward their career goals, then please contact Gezhtoojig Employment and Training today.
Please note: We also receive daily job postings from numerous outlets and work closely with our clients to identify candidates with the skills and experience that fit your organizational needs. If you are interested in posting a job with us, please contact a team member at Gezhtoojig Employment and Training via email at getinfo@gezhtoojig.ca or 1-800-361-9256.