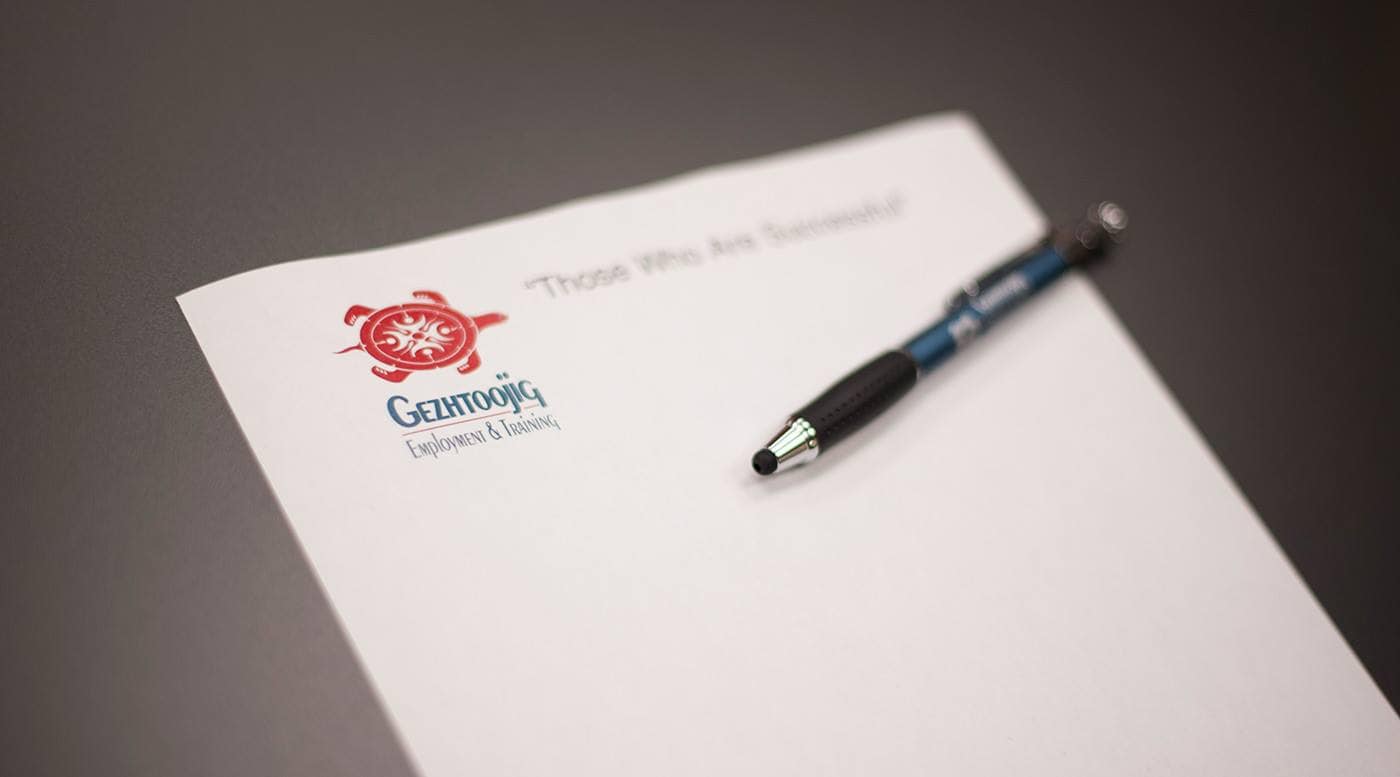 An Employment Services Officer will assist you with your goals to help create a plan that will work for you. We also help you realize your potential in exploring, training, retraining and upgrading options.
Services Include:
Purchase of Training Supports (POT);
Apprenticeship Information and Support;
Self-Employment Assistance;
Employment Start Up Supports;
Mobility Supports to attend out-of-town interviews to relocate for employment;
Employer incentives for on-the-job training such as:

Targeted Wage Subsidy (TWS)
Youth Work Experience

(Administer) Second Career (SC).
In order to receive consideration for funding, clients are invited to contact our office at getinfo@gezhtoojig.ca or call us toll free 1-800-361-9256