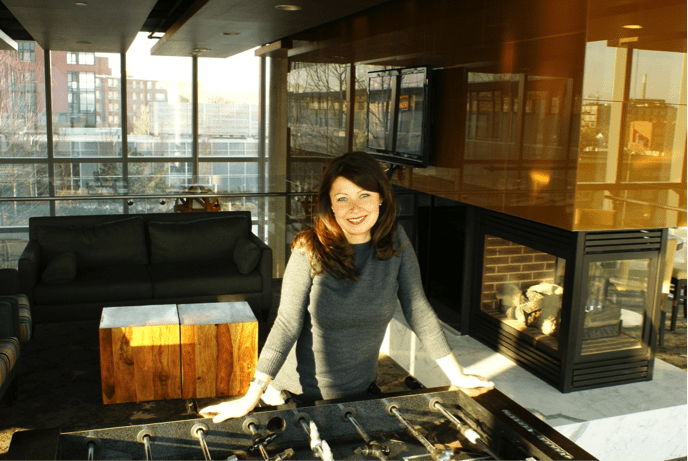 Jay Wheatley is a member of the Wasauksing First Nation and currently resides in Toronto, ON. Jay graduated from Monarch Park Collegiate High School and pursued her post-secondary education at the University of Toronto, where she obtained a Bachelor of Arts in Aboriginal Studies in 2000. After completing the program, Jay gained valuable work experience in events and marketing for various organizations in the Greater Toronto Area for a number of years.
After completing her last contract, Jay decided to pursue a career in real estate and applied to the Ontario Real Estate College (Ontario Real Estate Association – OREA) and was accepted into the program. Her commitment and dedication to her field of study allowed her the opportunity to complete in five months as opposed to the usual 18 month duration to complete.
Being out of a post-secondary learning environment for over 12 years, Jay found it challenging to get into learning mode. Jay overcame the challenge of having a learning disability by spending many additional hours studying and utilizing online study aids in conjunction with developing a study regime that included traditional flash cards to help her successfully understand course content and exams.
Jay is now a successful Real Estate Sales Representative with Spring Realty in Toronto, ON, and credits her concentration, perseverance and focus to a successful career in her industry. Jay states "if you're interested in becoming a real estate representative, do it!"
Jay believes "education is invaluable. Learn as much as you can and seize every opportunity to educate yourself. If you're inspired to learn more about a particular field – talk to people in the industry, read about the industry, and volunteer your time. You will be amazed at how many people are willing to share their knowledge with you."
Save
Save
Save
Save